This year I planted later than my folks in zone 5, and I'm in zone 6. Their tomatoes, cucumbers and beans were transplanted, while mine sulked at the window looking out on yet another day of cold, cold rain. The soil remained cool long into late May! Just now, in late June, do the old timers say ''Mother Nature has finally settled down.'' Its hot, sunny....real hot.
My tomatoes and cucumbers will likely show something to harvest, should the growing season last into mid-September as it usually does. But, I am reckoning with scrapping my hopes that this be a big year for canning garlicky dill pickles. (I've been looking for the perfect recipe all season long!) I had planned on this being the year I truly focused all my learning and love on my sweet melons. But that, too, may not be a worthwhile use of time.
Yep, resetting expectations.
What *is* a worthwhile use of time?
1) Ensuring plants, which will thrive in the conditions summer is providing - both the hot and the shorter season, have what they needs for optimal growth.
A. BEANS: I didn't plan on focusing on string beans, but I didn't wait long for the first batch to emerge, before giving up (my own saved seed for purple pole beans) and replanting. The second time around I went straight to the bean experts in my garden for
how to plant optimally, and which varieties do well
. This is not a year for sloppy planting or trying out a new variety.
B. WINTER SQUASH & MELONS: I pulled a lovely, big winter squash plant this morning. Burgess Butternut - both a prolific producer and my fave for soup. It hurt so much! Yet, I knew that its presence was going to cheat the sweet melons of sun nearby. (Trellising isn't a viable option in a bed raised this high. Winds often precede our late-afternoon rains.) Yep, need to ensure the
sun pattern is just right
and influence it in any way I can.
In fact, I am generally
clearing out anything I can, which will compete with maturing plants
, as soon as possible. for example, I am not waiting for my 'cut and come' lettuce to come again. Its going after the first large head. Peas, which I generally allow to dry in the garden, will instead, be taken down when all pods are ripe. (And all parts tilled under so that max nitrogen fixing is realized.)
I am also fertilizing. I generally don't do alot of this, spending rather additional monies on great soil. But this year, I'm not counting on my soil to do all the work. I love Dr. Earth and FoxFarm.
Here's a
good schedule for fertilizing
: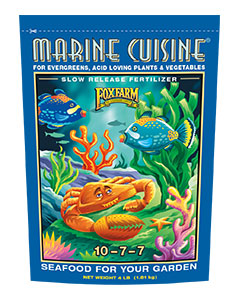 "The first time for fertilizing butternut squash plants is when the seedlings are a few inches tall. A dose of fertilizer at this stage will help the plant to get as large as possible. Larger plants mean bigger, more well formed squash. Once the plants begin to take off and get big, avoid adding more fertilizer until after the blossoms appear. This will encourage the plant to focus its energy on producing squash. After the blossoms appear, another dose of fertilizer can be applied to maximize fruit production. "
Finally,
pruning
and
burying
squash vines - this is a delicate matter! - and excess flowers, too, can help your squash vine to put energy into fewer fruits, which ripen before your first frosts.
C. TOMATOES and EGGPLANT: This isn't the year for trying out new water-saving strategies. Instead, a
long, slow soak
- as long as your busy schedule allows - is the name of the game. I do this each morning. Knowing that I am novice enough to over-watering, I team my deep watering with---
Plenty of hoeing and oxygenating those roots.
Give 'em what they need, folks, and your plants will grow wild!
Ok, and of course, I am watching the pests a bit more closely.
- I am holding mulch at bay,
- I check the undersides of the leaves of my brassica for little green worms for a couple minutes in the morning,
- I generously sprinkle Iron Phosphate around lettuce and brassica at night - I am not holding back on my battle with slugs! &
- Emerging beans are dusted with diatomaceous earth, as soon as they emerge. In my deep, soak watering method, I can lay the hose near the beans, and water in a way that helps me avoid re-dusting each day.